Description
The Trust Panther golf ball range is specially developed for beginner or high handicapper golfers.
Most beginners play with recycled or surlyn balls, however Trust Panther balls allow every golfer to play premium, cost effective high-quality urethane balls, even when just starting out without the price tag. 
Panther Urethane cover x BIG MAX high COR core features:

A world-leading combination; Highly durable urethane cover BIG MAX high COR core.

Extra Thin Urethane Cover

Free spin control in green & amazing flight distance.

Soft & Elastic Feel

Green Side Control with Distance 1&4 (1-DZ)

Highly durable urethane cover that does not easily get scratched.

332 dimples based on aerodynamic calculations that are ideal for urethane covers.
Trusty
No better than other balls I have tried
Happy with balls and service
Balls a tad too expensive
Which one should I pick.
I am in the process of choosing which trust ball I am going to use on a permanent basis. I have tried the Panther, Bison V and the Bison Soft.
I am leaning more to the Bison V.
Only positives
This is a great golf ball for mid handicappers .
Sometimes sociable golf Trust panther review
We tried this ball and found it to be a great ball for mid-high handicap players solid off the driver quite long and straight seemed to get ok spin around the greens but better coming in from 100yds ish felt soft ish off the irons and putter. Great value point also more suited to my playing partner than myself as im looking for a more spon round the green but quite impressed myself, my mate now plays them as his go to ball.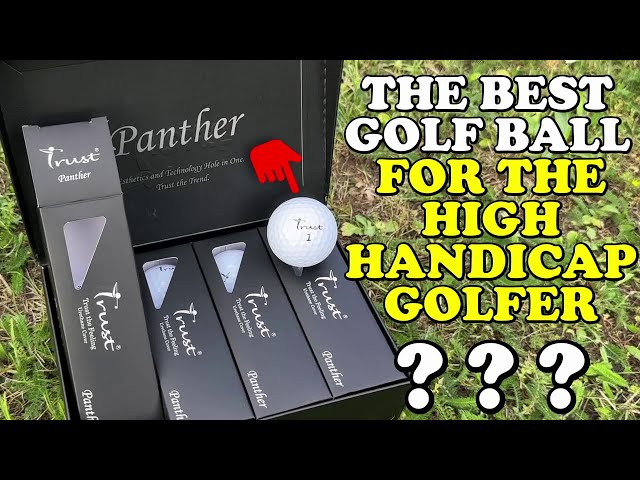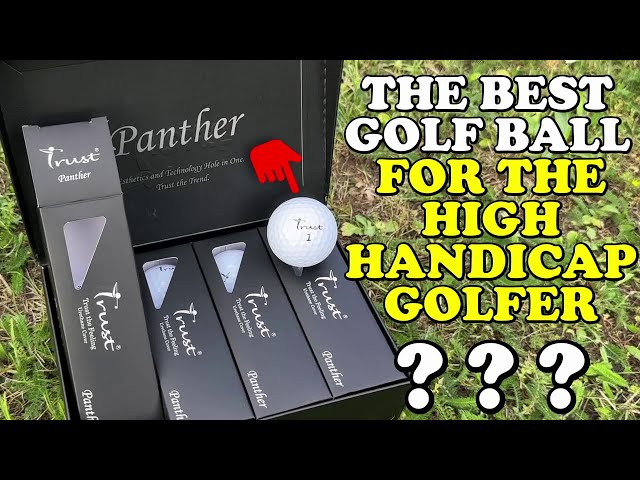 Why Panther?
Trust Panther balls are specially designed for beginners and high handicappers
Trusted by Amateurs
What golfers say:
'Perfect for beginners'
Great quality golf balls that performed just as well as the more established brands I normally opt for!

Come nicely packed in good quality box and also in sleeves for ease of storing.

Good quality golf balls at amazing value. If you haven't already definitely give them a try!!
Panther Ball Technology
The unique 2-piece construction consists of a central core and an outer cover
Straighter flight
Trust Panther balls are able to travel straighter due to their unique coating formula.
This specialised cover exhibits less areodynamic lift than other golf balls, reducing wind resistance. This allows amateur golfers to hit straighter and further than all other models.
Easy to hit sweet spot
Panthers Big Max High COR® technology along with its low compression core can help golfers who consistently hook or slice tee shots.
This makes it much easier to hit the sweet spot, increase accuracy and maximise your distance.
Maximum friction and control
The cover material on Tour standard golf balls is especially important.
Trust Panther balls are come complete with a premium, soft urethane cover instead of hard surlyn, typically used by beginners.
Urethane allows the grooves of a golf club to bite into the golf ball to create maximum friction and support the ability to control, even for high handicappers.
Buy now
FAQ
Which swing speeds are Panther Balls best for?
Aurora Golf Balls are best suited to beginner golfers with swing speeds under 95mph. Similar to a Titleist Tour Speed / Responce Balls.
Are they approved for competition play?
Yes, Trust Golf Balls are tour confirming to R&D and USGA standards
How do I know Trust golf balls are as good as the major brands?
In addition to being reviewed and approved by the USGA and R&A rules of golf, we had our golf balls tested by Golf Laboratories, Inc., the most respected independent golf equipment testing lab in America.
The distance, trajectory and dispersion of all Trust golf balls were found to either meet or beat the performance of premium balls from the major, name-brands.
What is unique about Trust golf balls?
Our golf balls have great performance and are suitable for all golfers . Every ball we make is a premium, tour-caliber, urethane coated golf ball.
We don't make low-quality golf balls, such as surlyn-coated golf balls. 
With Trust golf balls, golfers no longer need to sacrifice mileage to get a softer hitting sensation and better performance.
How are they cheaper than the big brands?
Although high quality, the price of Trust golf balls is relatively cheaper than other premium golf balls on the market.
This is because all of our products are manufactured in-house , meaning that Trust controls the entire process of making golf balls (including design, materials, core and cover). 
In addition, our products are sold directly to consumers (without going through distributors/wholesalers) so there are no additional costs to pass on to customers.
Secure transactions
Transactions are handled with bank-grade security.
180 day guarantee
Try them out with our risk-free 180 day guarantee!
Fast Delivery
Delivered straight to your front door within 48 hours.